Are you wanting to take your brand to the next level with beautiful product photography content?
Stunning product photography is a business owner's dream come true and we make the process of looking professional both simple and achievable.
If you want to feel confident and proud of your business. If you want your product offering to look appealing and legitimate, we're here to do just that.
I'm Sarah, the Melbourne based founder of Brand Eliza, certified photographer and member of the AIPP (Australian Institute of Professional Photography).
I'm also a proud wife and mother of three children and 2020 was a year of huge change.
As the wedding and family photography business I'd run for years was brought to a standstill, out of the lockdown lifestyle emerged Brand Eliza.
What began as an outlet to maintain creativity quickly became an idea. I realised I could continue doing something I love (photography) whilst uplifting women in business who are proud of their products and want to showcase them in a way that accurately represents the brand, values and quality of merchandise.
Combining years of photography experience with new techniques and additional product photography skills saw me officially step into the world of product photography and launch Brand Eliza.
Working alongside business women and helping them up level their brand, launch their new e-commerce business or release a new product collection has given me a new found purpose. These days you'll see me styling and shooting products, buying props (it's an addiction), editing collections and doing happy dances as I send business owners their private online gallery of product photos.
I want you to have the perfect product photos. I want you to be head over heels for your brand so that when you welcome browsers to your virtual shop they immediately feel the essence of your brand, fall in love with your merchandise and become loyal customers.
Sarah
Get to know the Brand Eliza services here or ask questions here
Together we can make your photo dreams a reality.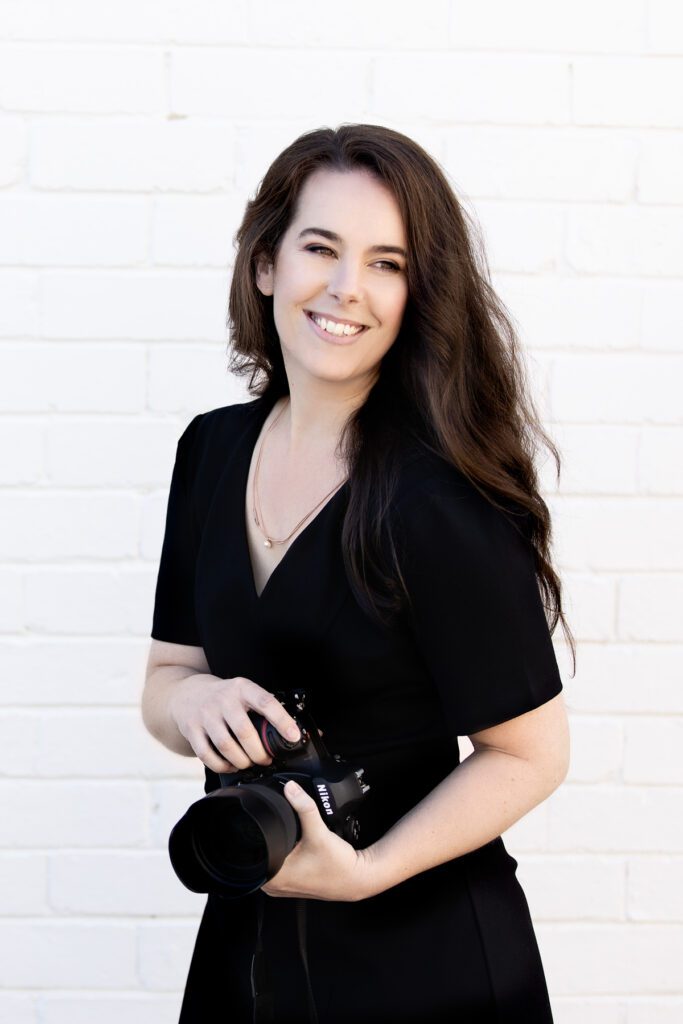 What our clients are saying


"I would highly recommend Sarah! She has taken gorgeous photos for our e-commerce business that are professional, styled beautifully and made sure to really focus on the essence of our products. Sarah is great to liaise with - very personable, communication on point and has an eye for capturing fantastic photos. Thank you!"
"In these uncertain times Sarah Eliza decided to offer businesses her support. For no other purpose than to help business around Australia find their feet during Covid 19.

From the moment I spoke to Sarah I could tell this relationship would be a journey that's lasts. Her understanding, unwavering commitment and passion for photography is on display in all that she does. Sarah offered a new business, that only opens its doors at the beginning of Covid 19 the opportunity to photograph our entire collection. She will be forever part of our creation.

Making memories together is what the Homegrown Bunch and indeed Sarah Eliza have a passion for.

Thank you Sarah. May our journey be long."


"Brand Eliza Photography shot a beautiful collection of light and airy photos of our artisan soap collection, they are exactly what we were after and couldn't be happier with the result."


"Sarah came highly recommended by a friend of mine and her product photography has blown me away. Sharp, crisp and even above all the style photos are highly creative.
Many thanks Sarah and I have a few more project with product photography to finish this year. Very excited to work with such a high class quality photographer.
Gerald Heutink on behalf of Sunbear Health Supplies."
Gerald - Sunbear Health Supplies


"Would definitely recommend!! Sarah has done some amazing product shots from my store. I was absolutely blown away by them as they turned out better than I could have imagined. Not only were they beautiful, but they were taken in a way that perfectly complimented my store's look and feel. Thanks so much Sarah! x"


"Sarah was very professional and pleasant to deal with throughout the entire process and took quality photos to showcase my handmade items. Thank you so much Sarah for your wonderful work. I am so pleased you could help build my brand."
"Sarah was an absolute pleasure! She sought to understand my business and my products and produced some serious gorgeous photos!
Would definitely recommend Brand Eliza Photography!
Thank you so much Sarah! You made my photo dreams a reality!!"


"I have never had professional photos done for any of my products and I was very lucky to have found Sarah. My experience was amazing and the photos exceeded my expectations. I'm blown away at the images I received and was quick to update my platforms so I can take a more professional approach with my business. Thank you so much"
"AMAZING TALENT SERVICE!!!

So we were put in a real predicament when our current/previous photographer couldn't make our deadlines and so we had to move quickly. With new products coming and new updated catalogues/websites/social media assests required and a launch date set - we needed to find 'the right' person to shoot our products, understand our brand and deliver in time. It was a challenge!

Enter Brand Eliza – we thankfully discoverd Sarah within a 24hr period and she really was a saving grace. This was an extremely challanging time for many as we were still in lockdown in Melbourne - just adding to the difficulties.

Sarah was so lovely and easy to deal with, very professional but friendly and understood our brief in full. Sarah really was amazing! She went above and beyond and even creatively took additional images of some amazing product style shots that we ended up using as they were simply stunning!

She delivered on her projects when she said and did it in such a short space of time. We will definitely look to continue to use Sarah to shoot our products and bring our branding to life. So we look forward to continuing to work with her on future product shoots.

We would highly recommend Sarah.

Thanks again Sarah!

From Bec & Bello"


"Sarah is absolutely amazing to work with! Her photography is on point and exactly what I envisioned for my products. I can not wait to work with her again!"


"Highly recommend for product photography! Sarah took some beautiful shots for my business going above and beyond my expectations and thinking outside the box.
thank you again so much!"


"I enjoyed working with you so much it was a delight - and I look forward to next projects !! Really appreciate all your value add, kind nature and great communication thank you so so much"


"Brand Eliza is my go-to product photographer! I cannot recommend Sarah highly enough! Sarah created my product photos and marketing photos for Candis underwear. Her photos are beautifully arranged and creative. The photos reflect the mood of my brand perfectly and make my product shine! Sarah goes above and beyond for creating photos of a high quality; her passion for photography comes through in her photos. I'm proud to use Sarah's photos on my website and social media."
Candice - Candis Underwear


"Great service. Lovely to work with. So happy with my photos. Highly recommended!"