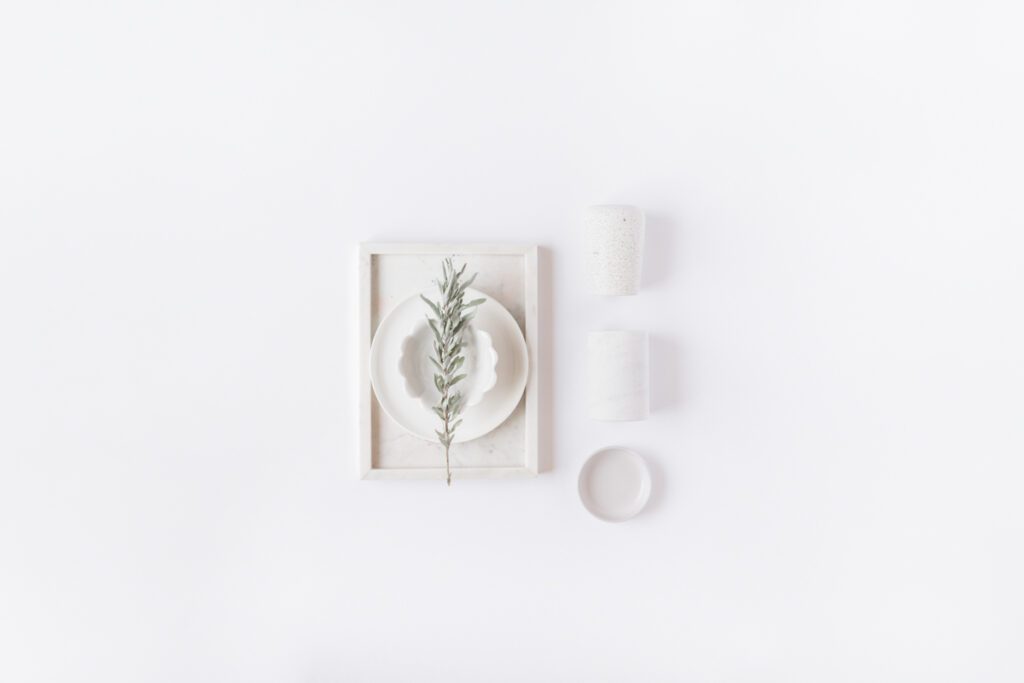 The power of props. Every product photographer loves using props and this blog covers off why props are an essential for every photoshoot plus six reasons props make your product stand out more.
Props are important in product photography. They complement the product and enhance the photo beautifully without drawing attention away from the hero product.
You may be thinking, 'But surely the viewer will be distracted by the props and feel confused about which product is meant to be the hero product?
Maybe you're worried your customers won't even realise there's meant to be a hero product?
These are both valid questions and the answer to the first question is no, the viewer won't be distracted by the props.
When a professional product photographer styles a photo, they do it with precision and even a dash of psychology. Did you know our eyes have a certain pathway they take as they look at photos? Because of this, props and product placement are strategically working together to draw the eyes across a photo so the final spot they land happens to be the hero product.
To the latter question, when shot by a professional, yes browsers will be able to identify the hero product with ease.
Our job at Brand Eliza is to ensure that every prop used becomes a supporting feature, ushering a browser or potential buyer to the hero product.
Like a stage show or musical, where the props on the stage are there to add to the story (never to be the stars of the show); props in product photography make the star shine. Your product is the star of the show and the props help to tell the story.
Reasons to fall in love with props
Props Can:
Create the feeling and mood you desire.
Help to reinforce branding ie We can use props that are the same colour as your brand palette.
Add depth to images- A product on its own can sometimes look a little lonely so we bring in some friends (props) to ensure the photo is dynamic and engaging.
Help the eye to focus on the product- this goes back to what was mentioned early. Props are strategically placed to draw the eye to the main product.
Props can create context and offer information- By showing a flatlay of a child's t-shirt paired with an entire outfit, your audience now knows the outfit is for a child.
Props can help you visualize a product along with demonstrating how it can be used- Again by showing an entire outfit alongside the hero product, browsers are able to visualize the occasion the outfit would be suited to and envisage themselves wearing the outfit.
If you are interested in using props in your product photography and want to know how it all comes together, below are the details of what you can expect when you work with Brand Eliza.
We have a wide range of unique/handmade props available. (We love supporting local small businesses who create one of a kind items. I (Sarah) may have a slight shopping addiction…but don't tell my husband).
We always choose props that sit in the background and enhance your product.
Your products are styled to suit your brand and colours/aesthetic.
Props can be provided by you or we can curate a selection of props from our in-studio range.
You can add flowers to your images at an additional cost. (contact Sarah for pricing).
If you have any questions about Brand Eliza, we are based in Melbourne and work with clients Australia wide. We are happy to offer fast turn arounds (subject to availability) and if you have any questions about photoshoots or our range of props you can say, 'Hi' here
Sarah.